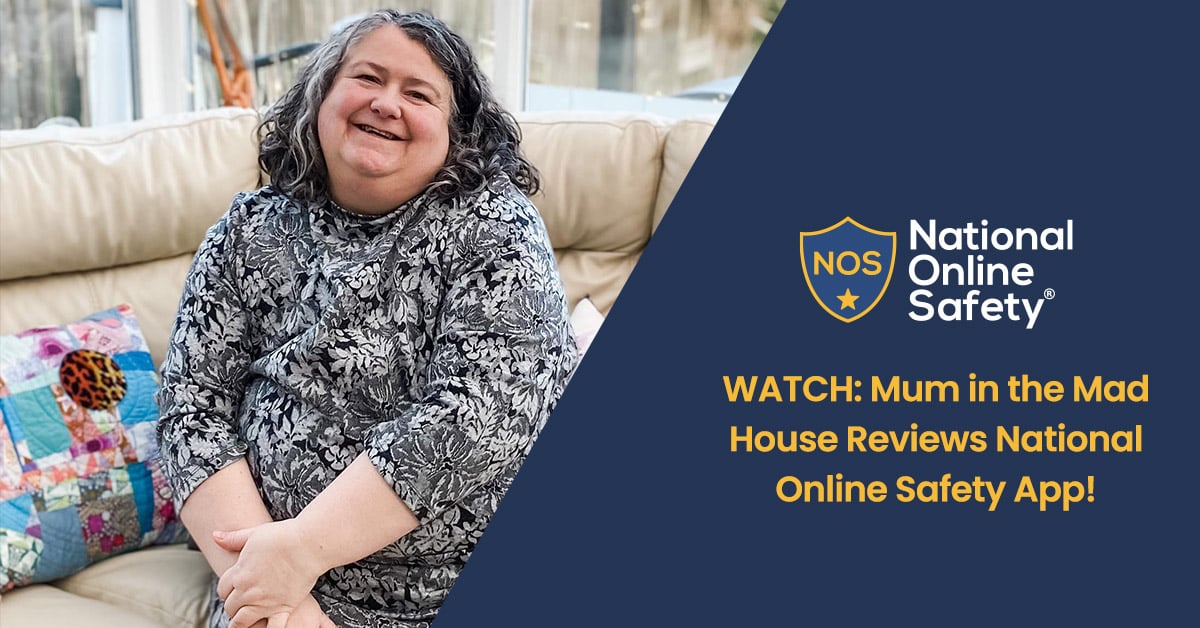 Jen Walshaw, otherwise known as Mum in the Madhouse, is a keen crafter, star baker and, above all, an award-winning parent blogger from the North East of England.
Whilst she may be a mum that promotes plenty of 'screen-free' activities, Jen is well aware that online safety awareness is an inescapable part of life for parents in the digital age.
As a parent to two rambunctious teenage boys, we asked this fabulous blogger to take the new National Online Safety app out for a spin. But did our handy selection of online safety resources help Jen to navigate the madness of the digital world?
To find out more, check out the full video below!
---
Are you ready to get #OnlineSafetySavvy? Download the free National Online Safety app now!
Posted by National Online Safety