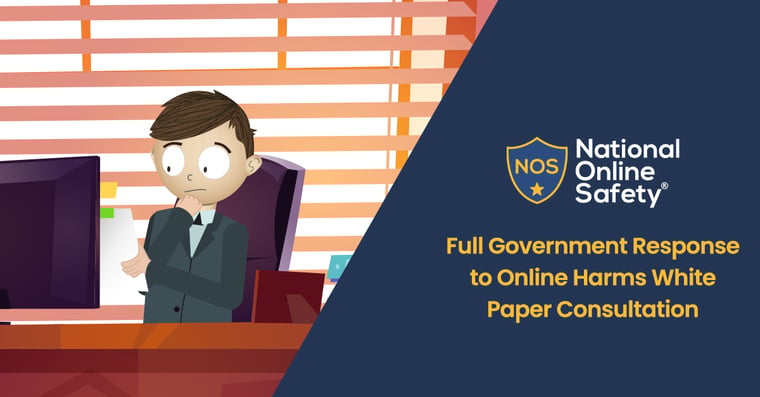 The UK Government has released its full response to consultation on the Online Harms White Paper, which is intended to help keep UK internet users safe online and reduce the number of online harms.
The response sets out the Government's ambition to make the UK not only the safest country in the world to go online, but also the best place to launch and develop a digital business.
One of the white papers' key objectives is to introduce legislation to make tech companies more accountable for how they address harmful content on their platforms, now that their products and services play such a central role in our everyday lives.
The paper outlines a new regulatory framework which places a duty of care on digital companies to improve users' safety online. Overseen and enforced by Ofcom, the communications watchdog, the regulations will make sure that companies implement appropriate systems and processes to tackle harmful content and activity online. The new framework will also protect the rights of digital technology users.
In its role as regulator, Ofcom will have the capacity to fine companies who fail in their duty of care up to £18 million (or 10% of their global turnover, whichever is higher). Ofcom will also have the authority to block access to non-compliant companies' services from within the UK.
The forthcoming legislation will define 'categories of harm', but has a wide-ranging remit to tackle illegal online activities (such as grooming, radicalisation and the trade of drugs and weapons) and to prevent children from being exposed to inappropriate material.

The legislation will also address the online spread of misinformation or the use of digital media to circulate inaccurate and undemocratic views.
It is hoped that the new legislation will build the public's trust in the services that tech companies provide and help to support the digital sector.
"Ultimately," states the Government's foreword to the response, "we must be able to look parents in the eye and assure them we are doing everything we can to protect their children from harm."
Developing the online harms regime represents a significant step in Britain's strategy to create a coherent framework for the governance of digital technologies.

While the Government acknowledged that updated legislation and regulation only forms part of the response to online harms, it reaffirmed its aim to make the UK – with its strengths in digital innovation, respected legal system, business-friendly environment and world-class regulators – into a global leader in the field of online safety.
---
Become a member today and empower your whole-school community with the latest online safety education, training and updates to help keep children safe online.
Posted by Jim Oldfield